Insights into IFRS: KPMG's Practical Guide to International Financial Reporting Standards 16th ed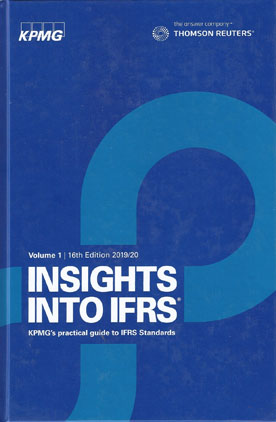 ISBN13: 9780414072299
Published: September 2019
Publisher: Sweet & Maxwell Ltd
Country of Publication: UK
Format: Hardback, 2 Volumes in Slipcase
Price: £160.00

Applying IFRS Standards to real transactions and arrangements can be a significant challenge. Insights into IFRS is based on KPMG member firms' experience of applying IFRS Standards around the world and explains our views on many interpretative issues. We've taken the questions that we've received and turned them into practical guidance to help you apply IFRS Standards to your situation.
The publication is organised by topic and extensively cross-referenced to the standards that are in issue at 1 August 2019 and that apply to an annual period beginning on or after 1 January 2019.
To help you plan ahead, we discuss standards that have been issued but are not yet effective and we highlight areas under discussion for potential change.
Features:
Provides the insight you need to meet current IFRS requirements
Practical guidance for preparing and interpreting financial statements
Clear and insightful analysis of technical content
Real-life examples to address issues of practical application
The latest thinking on IFRS while also discussing possible future developments
Looks at general issues such as business combinations and fair value measurement
Discusses specific items in the statement of financial position and statement of profit or loss and OCI
Features special topics such as interim reporting and issues relevant to those making the transition to IFRS
Covers financial instruments
Includes an appendix of currently effective and forthcoming requirements