Copinger and Skone James on Copyright 18th ed (Book & eBook Pack)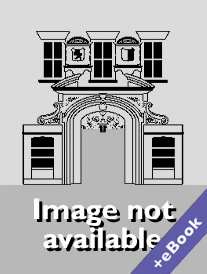 ISBN13: 9780414078451
Published: December 2020
Publisher: Sweet & Maxwell Ltd
Country of Publication: UK
Format: Book & eBook Pack (ProView)
Price: £676.00
The amount of VAT charged may change depending on your location of use.
The sale of some eBooks are restricted to certain countries. To alert you to such restrictions, please select the country of the billing address of your credit or debit card you wish to use for payment.
Sale allowed in
Anguilla
,
Antigua and Barbuda
,
Aruba
,
Austria
,
Bahamas
,
Barbados
,
Belgium
,
Bermuda
,
Bulgaria
,
Cayman Islands
,
Croatia
,
Cuba
,
Cyprus
,
Czech Republic
,
Denmark
,
Dominica
,
Dominican Republic
,
Finland
,
France
,
Germany
,
Gibraltar
,
Greece
,
Grenada
,
Guadeloupe
,
Guernsey
,
Haiti
,
Hungary
,
Ireland
,
Italy
,
Jamaica
,
Jersey
,
Latvia
,
Liechtenstein
,
Lithuania
,
Luxembourg
,
Malta
,
Martinique
,
Montserrat
,
Netherlands
,
Poland
,
Portugal
,
Puerto Rico
,
Romania
,
Saint Kitts and Nevis
,
Saint Lucia
,
Saint Vincent and the Grenadines
,
Slovakia
,
Slovenia
,
Spain
,
Sweden
,
Trinidad and Tobago
,
Turks and Caicos Islands
,
United Kingdom
,
Virgin Islands (British)
,
Virgin Islands (U.S.)
Sorry, due to territorial restrictions applied by the publisher we are unable to supply this eBook to United States.
A leading text in its field, Copinger & Skone James on Copyright offers thorough and comprehensive coverage of the main aspects of copyright and connected rights.
This 18th edition has been updated to take account of the latest legislative and case law developments. Volume 1 contains commentary and analysis with Volume 2 featuring legislation and materials.
The title takes a subject by subject approach to take you through Copyright, Rights in Performances, Rights in Designs, Moral Rights and a variety of Miscellaneous Rights.
New to the 18th edition:
• Chapter 2 has been re-written to present a compact and comprehensive overview of international, EU and UK copyright law, including the impact of Brexit.
• Chapter 3 includes recent EU case law on subsistence of copyright and its implications for the UK: Levola Hengelo, Cofemel, Brompton, Funke Medien.
• Chapter 4 considers the implications of the Court of Appeal's decision in Martin v Koganas to what constitutes authorship and joint-authorship.
• In Chapter 7 the section on communication to the public now reflects guidance given by the UK High Court in Warner Music v TuneIn and in Wheat v Google. It also covers recent EU case law on infringement of copyright in sound recordings (Pelham) and cases on the distribution right.
• Chapter 9 discusses recent EU case law on permitted acts (Pelham, Spiegel Online, Funke Medien) and features a full rewrite and update of temporary copying permitted act.
• Chapter 13 has been updated to reflect not only the significant effects of Brexit but also the current uncertainties and difficulties with regard to the UK approach to design law generally arising from the CJEU's rulings in Cofemel and Brompton. The chapter has also been expanded to include comprehensive coverage of registered designs.
• Chapter 18 updates the position in the light of the decision of the High Court in 77m v Ordnance Survey as well as the changes in the position regarding qualification for the sui generis light after Brexit.
• Chapter 22 has been expanded to include the offence of copying a registered design.
• Chapter 24 covers updates on EU law including the Directive on the Digital Single Market.
• In Chapter 26 the industry sections have been comprehensively updated.
Generally, prospective changes as a result of Brexit have been covered as they appear at present.