MacGillivray on Insurance Law: Relating to all Risks Other than Marine 14th ed: 2nd Supplement (eBook)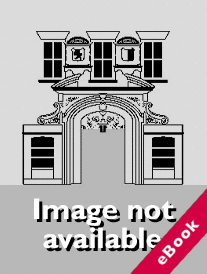 ISBN13: 9780414080317
Published: November 2020
Publisher: Sweet & Maxwell Ltd
Country of Publication: UK
Format: eBook (ProView)
Price: £185.00
The amount of VAT charged may change depending on your location of use.
The sale of some eBooks are restricted to certain countries. To alert you to such restrictions, please select the country of the billing address of your credit or debit card you wish to use for payment.
Sale allowed in
Anguilla
,
Antigua and Barbuda
,
Aruba
,
Austria
,
Bahamas
,
Barbados
,
Belgium
,
Bermuda
,
Bulgaria
,
Cayman Islands
,
Croatia
,
Cuba
,
Cyprus
,
Czech Republic
,
Denmark
,
Dominica
,
Dominican Republic
,
Finland
,
France
,
Germany
,
Gibraltar
,
Greece
,
Grenada
,
Guadeloupe
,
Guernsey
,
Haiti
,
Hungary
,
Ireland
,
Italy
,
Jamaica
,
Jersey
,
Latvia
,
Liechtenstein
,
Lithuania
,
Luxembourg
,
Malta
,
Martinique
,
Montserrat
,
Netherlands
,
Poland
,
Portugal
,
Puerto Rico
,
Romania
,
Saint Kitts and Nevis
,
Saint Lucia
,
Saint Vincent and the Grenadines
,
Slovakia
,
Slovenia
,
Spain
,
Sweden
,
Trinidad and Tobago
,
Turks and Caicos Islands
,
United Kingdom
,
Virgin Islands (British)
,
Virgin Islands (U.S.)
Sorry, due to territorial restrictions applied by the publisher we are unable to supply this eBook to United States.
MacGillivray on Insurance Law is the established authority on non-maritime commercial insurance and risk. For over one hundred years it has been a trusted text for providing comprehensive and clear guidance through its examination of the most recent cases and legislative developments. Covering general principles, particular classes of business and the parties involved, it is a must-have title for anyone seeking advice on insurance law.
This second supplement updates the fourteenth edition with the very latest insurance case law developments and relevant legislative and regulatory changes.
Comprehensive guidance on non-maritime commercial insurance and risk through the analysis of cases and legislation.
Detailed explanations of insurance law and its practical application are provided in three distinct sections: The general principles and rules concerning commercial insurance, risk, and loss.
Different classes of business including life insurance, personal accident policies, property, motor vehicle, and aviation.
The parties involved with chapters on insurance companies, Lloyd's policies, and the role of agents.
Examines the rules on the formation, drafting, and termination of insurance contracts.
Explains the key principles of good faith, warranties, and the duty of disclosure.
Advises on the Insurance Act 2015 as it comes into effect, the changes to the law, and the consequences on disputes concerning the new law.
Defines insurance and insurable interest.
Looks at issues of fraud, misrepresentation, and non-disclosure by third parties.
Outlines how insurance policies are constructed while explaining the meaning of words and addressing inconsistencies in phrasing.
Covers the rules of payment, renewal, and non-payment of premiums.
Analyses the rights of two or more insurers and third party rights.
Comparison of English law with Scotland, the USA and the Commonwealth.