Jurisdiction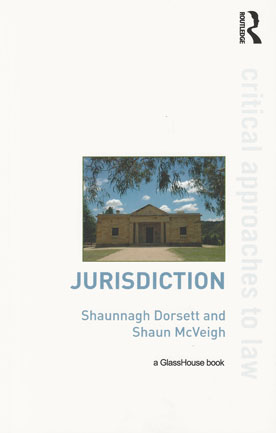 ISBN13: 9780415471657
Published: July 2012
Publisher: Routledge
Country of Publication: UK
Format: Paperback
Price: £34.99

Despatched in 4 to 6 days.
Introducing one of the central topics and concerns of jurisprudence – the authorisation and authority of law - Jurisdiction aims to re-introduce and refresh jurisdictional thinking about law by addressing the ways that questions of jurisdiction still give shape to law and to legal thought.
Questions of jurisdiction have been central to Western legal traditions, yet in contemporary accounts of law this is often hard to recognise. At its broadest, the question of jurisdiction engages with the fact that there is law, and with the power and authority to speak in the name of the law. Such questions encompass the authorisation and ordering of law as such, as well as determinations of authority and the administration of justice within a legal regime. Without an account of jurisdiction, this book argues, it would not be possible to articulate a position from which to speak, or speak about, the law.
Jurisdiction thus examines the conceptual and institutional formation of contemporary jurisdictional techniques and procedures, and explore the ways in which the jurisdictional idiom of law remains central to a critical practice and understanding of law. Providing an original, and historically grounded, elaboration of the key themes of jurisdiction, this book offers students and scholars of law a way of thinking about the contemporary world as much in terms of law's technologies, techniques and procedures as with its ideas.