Women, Judging and the Judiciary: From Difference to Diversity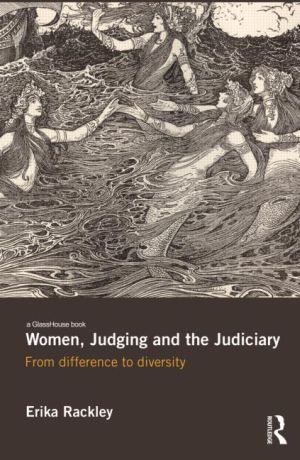 ISBN13: 9780415548618
Published: September 2012
Publisher: Routledge-Cavendish
Country of Publication: UK
Format: Hardback
Price: £125.00

Despatched in 3 to 5 days.
Women, Judging and the Judiciary explores continuing debates about gender representation in the judiciary and, more specifically, the importance of judicial diversity, in order to provide a fresh look at the role of the (woman) judge and the process of judging. There has been considerable debate and policy development in recent years around the issue of judicial diversity and, in particular, the need to appoint more women to the judiciary. Nevertheless, progress to date has been painfully slow, and the number of women judges, especially at senior levels, remains minuscule.
This book builds on prevalent concerns with increasing judicial diversity, with enhancing the position of various underrepresented groups within the judiciary, and with constitutional reform more generally, to provide a new analysis of the assumptions which underpin, and constrain, current debates about how to achieve these aims.
Providing the first critical theoretical engagement with the concepts of 'diversity' and 'difference' in the context of adjudication, Erika Rackley considers the extent to which prevailing images of the judge are enmeshed in notions of sameness and uniformity: images which are so familiar and two-dimensional that their grip on our imaginative and cognitive processes are routinely overlooked. Failing to confront such instinctive images of the judge and of judging, our understandings and interpretations are as much derived from such preconceptions as they are from what is conventionally considered to be rational thought. And, whilst deploying literary examples and techniques as a means of identifying and disrupting the hold that particular images and narratives of the judge and judging have on us, Women, Judges and the Judiciary not only explains why attempts at judicial inclusiveness and difference fail, it also pursues a deeper understanding of what judicial diversity might mean.