Merger Control in Europe: The Gap In The ECMR And National Merger Legislations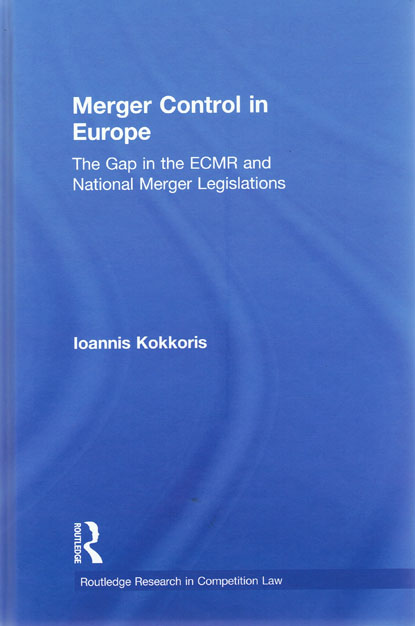 ISBN13: 9780415565134
Published: August 2010
Publisher: Routledge-Cavendish
Country of Publication: UK
Format: Hardback
Price: £120.00

Despatched in 2 to 4 days.
This book addresses the phenomenon of mergers that might result in non-coordinated effects in oligopolistic markets.
Such cases are sometimes referred to as "non-collusive oligopolies", and there is a fear that they might not be covered by the substantive test in the original EC merger regulation, Regulation 4064/89, which has led to them sometimes being referred to as "gap" cases.
The book examines the argument that the original Regulation did not capture gap cases and considers the extent to which the revised substantive test in Regulation 139/2004 deals with the problem of non-collusive oligopolies.
The book identifies actual examples of mergers that gave rise to a problem of non-coordinated effects in oligopolistic markets, both in the EU and in other jurisdictions, and will analyse the way in which these cases were dealt with in practice.
The book considers legal systems such as United Kingdom, Italy, Hungary, Finland, US, Australia and New Zealand. Some of these jurisdictions have adopted the "Substantial Lessening of Competition" (SLC) test and the book investigates whether there is any difference in the assessment of non-collusive oligopolies between the various tests which have been adopted.
The book also looks at the various methodological tools available to assist competition authorities and the professional advisers of merging firms to identify whether a particular merger might give rise to anticompetitive effects and explores the type of market structure in which a merger is likely to lead to non-coordinated effects in oligopolistic markets.