Global Justice and Social Conflict: The Foundations of Liberal Order and International Law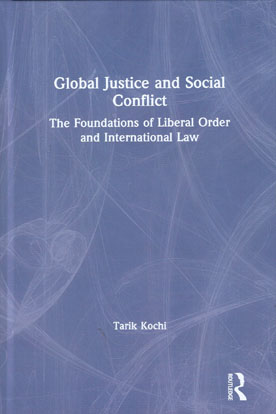 ISBN13: 9780415683470
Published: October 2019
Publisher: Routledge
Country of Publication: UK
Format: Hardback
Price: £110.00

Despatched in 4 to 6 days.
This book critically investigates modern international law - assessing the range of its ambitions and, crucially, its failings.
Drawing upon the history of early modern political thought and contemporary critical theory, the book argues that modern international law needs to be understood as an extension of the political and economic tradition of liberalism. Liberalism's promise of the 'good' is international law's promise. But from the beginning, and throughout modernity, this promise is broken.
Tarik Kochi traces the outlines of this liberal promise - of liberty and security - obtained through the early modern conceptual innovation of possessive individualism, private property rights and a market economy. He then shows how this promise has been broken, producing forms of domination, insecurity and inequality that are enacted by international law.
Sticking to this promise, liberal international law is unable to adequately come to terms with contemporary crises of global war, terrorism, poverty and environmental destruction. And, in response to this paradox, what The Global Good proposes is a return to conceptions of law and the good which prefigure the early modern liberal shift to the privatisation of rights and possessive individualism - that of an alternative global good sketched around the idea of the commons.