Learning Legal Skills and Reasoning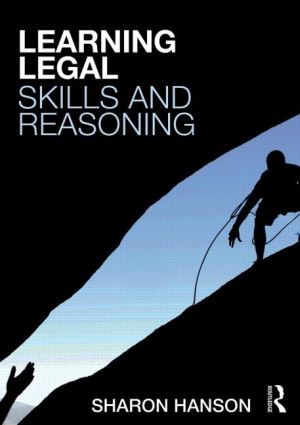 ISBN13: 9780415830195
Published: August 2015
Publisher: Routledge-Cavendish
Country of Publication: UK
Format: Paperback
Price: £34.99

Learning Legal Skills and Reasoning> is based upon the success of the shorter Legal Method, Skills and Reasoning and the extra 16 chapters in this new book provides students with the toolkit they need in order to successfully engage in academic legal study.
From finding the law using both print and electronic resources, learning about legal contexts and how to read and analyse primary sources, writing the law using correct referencing and learning to construct an argument and to critique and evaluate the law using secondary sources, the book then moves on to oral skills such as mooting and presentations before finishing with examination and assessment skills.
Acquiring key legal skills is essential to the successful study of law and recent years have seen a growth in emphasis on skills acquisition. The book covers all of the core skills which are taught on such modules and has been thoroughly revised and edited to more closely mirror the structure of core undergraduate courses. Chapters will be renamed to mirror course structure and headings and sub-headings will more clearly signpost the material in each section.
As well as focusing on the basic legal skills which students must acquire in order to be successful in the study of law, Learning Legal Skills and Reasoning also contains a strong focus on Legal Method - the techniques used to analyse and apply the law and Legal Reasoning – the thinking by which a judge comes to make a decision.
This is essential in taking students beyond basic legal study skills to begin to analyse and apply case law, interpret statutes, understand the doctrine of judicial precedent, and to be able to formulate credible legal arguments which will be applied in coursework, exams or presentations.