De Smith, Woolf, & Jowell's Principles of Judicial Review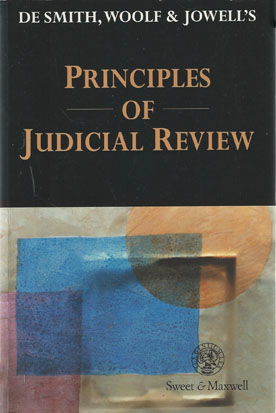 ISBN13: 9780421620209
ISBN: 042162020X
Published: November 1999
Publisher: Sweet & Maxwell Ltd
Country of Publication: UK
Format: Paperback
Price: Out of print

This is a new abridged edition of the 5th edition of the authoritative and acclaimed work, Judicial Review of Administrative Action.
It provides a detailed analysis of all aspects of judicial review with a text that has been completely adapted for student and academic requirements. In particular, technical material has been removed, and the chapters have been restructured to emphasise the basic principles of judicial review.
Principles of Judicial Review refers to recent developments in the law including the new Civil Procedure Rules, the Human Rights Act 1998, Treaty of Amsterdam, and a wealth of case law and recent developments.
Principles of Judicial Review will be the definitive text for undergraduate and postgraduate students of this dynamic area of public law, combining a comprehensive and analytical account of the subject with a focus on broad principles. It also serves as a useful guide to the general practitioner and an introduction to the non-specialist reader.