Jackson & Powell on Professional Liability 6th ed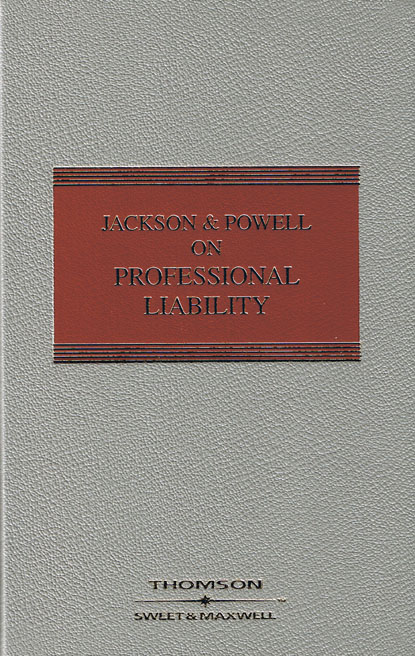 ISBN13: 9780421955103
ISBN: 0421955104
Published: December 2006
Publisher: Sweet & Maxwell Ltd
Country of Publication: UK
Format: Hardback
Price: £125.00
(Second Hand)

Providing exhaustive coverage, "Jackson and Powell on Professional Liability" is the most established and authoritative work in the field of professional negligence law. It is divided into two parts: chapters covering the general law around professional negligence - the duties, remedies, defences, litigation, human rights issues - are followed by detailed chapters covering individual professions in turn.
It is a new edition of the definitive text on professional negligence.
It contains comprehensive analysis of case law with extensive footnotes, and examines the basis of negligence liability (such as contract, tort and fiduciary duties).
It explains the various remedies available, and deals with the impact of human rights issues on the professions.
It covers litigation issues, and goes through the law as it applies to each profession, including the duties, liabilities and damages issues for each one.
It includes three new chapters on Insurance, Financial Services Regulation and Actuaries.
It is up to date with major recent case law.