Making Sense of Sexual Consent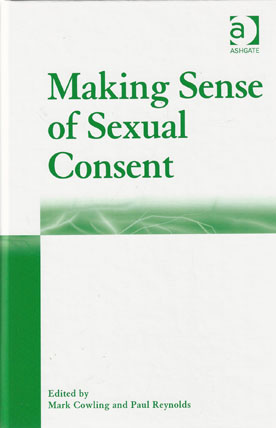 ISBN13: 9780754636878
ISBN: 0754636879
Published: July 2004
Publisher: Routledge
Country of Publication: UK
Format: Hardback
Price: £110.00 - Unavailable at Publisher

The issue of sexual consent has stimulated much debate in the last decade. The contributors to this illuminating volume make sense of sexual consent from various conceptual standpoints: socio-legal, post-structural, philosophical and feminist.
The volume comprises a range of studies, all based around consent within a specific context such as criminal justice, homosexuality, sadomasochism, prostitution, male rape, learning disabilities, sexual ethics, and the age of consent. It is the first collection to publish exclusively on issues of sexual consent, and both makes sense of sexual consent in contemporary society and guides debate towards better consent standards and decisions in the future.
Making Sense of Sexual Consent will excite considerable discussion amongst academics, professionals and all those who think that freedom to make decisions about our sexual selves is important. It will set the agenda for debate on sexual consent into the 21st Century.