Advisory Opinions of the International Court of Justice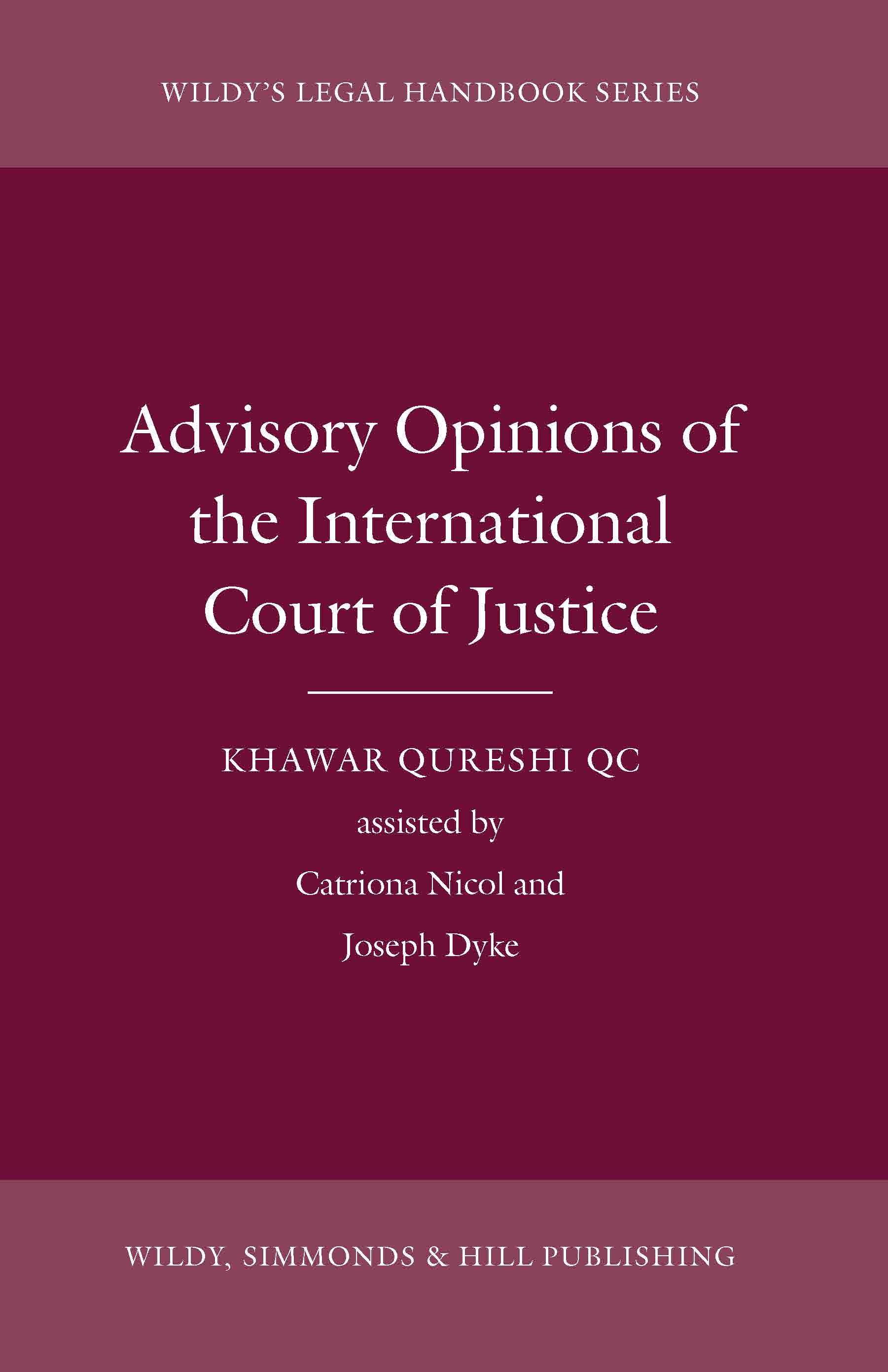 ISBN13: 9780854902323
Published: August 2018
Publisher: Wildy, Simmonds and Hill Publishing
Country of Publication: UK
Format: Hardback
Price: £75.00

This book provides a complete guide to the vital Advisory jurisdiction of the ICJ which is available to the UN General Assembly, Security Council and UN Specialised Agencies.
Subjects such as Treaty interpretation, privileges and immunities, legality of nuclear weapons, the legality of the "Wall" built by Israel in respect of the Occupied Territories have featured in the ICJ's Advisory Opinions.
The author explains why the Advisory Jurisdiction is a vital and important means for the continuous clarification and development of Public International Law. The book analyses the key features of an Advisory Opinion, the process and procedure for invoking the ICJ's jurisdiction, as well as the practice of the Court with reference to its leading Advisory Opinions.
The reader will find a complete schedule of all requests and answers delivered by the ICJ and its predecessor the PCIJ since 1922, as well as the relevant Rules and Practice Directions of the ICJ.
The author..[has] achieved the considerable feat of producing a book which manages to avoid the twin perils of technicality and over-simplification." Sir Christopher Greenwood, GBE, CMG, QC (Judge, International Court of Justice, 2009-2018)