Offshore Commercial Law in Bermuda 2nd ed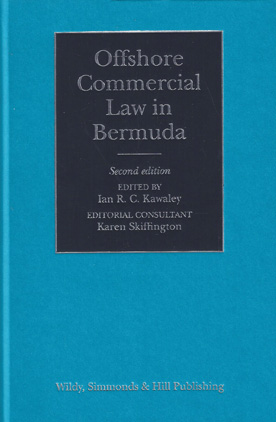 ISBN13: 9780854902422
Published: May 2018
Publisher: Wildy, Simmonds and Hill Publishing
Country of Publication: UK
Format: Hardback
Price: £165.00

Despatched in 2 to 4 days.
The publication of the so-called 'Paradise Papers' in early November 2017 placed Bermuda in the international spotlight as an offshore financial centre.
The new edition of Offshore Commercial Law in Bermuda, written before these sensationalised disclosures, provides an insider's professional view of how Bermuda's legal and regulatory framework actually works in practice.
The first edition of Offshore Commercial Law in Bermuda was the first comprehensive practitioner's guide to offshore commercial practice in one of the world's leading offshore financial centres. The second edition retains the original structure of three main sections, 'Establishing Offshore Vehicles', 'Commercial Dispute Resolution' and 'Relations with the Onshore World'.
Subjects covered include company law, insurance partnership law, trust law, litigation and insolvency law, regulatory law and cross-border cooperation. The book also contends for the novel concept of 'offshore commercial law' as a special sub-set of commercial law.
Edited by a commercial judge and Law Librarian and written by leading practitioners in the principal commercial law fields, this book provides an insight into the historical development and current operation of Bermuda's offshore legal framework.
Each contributor describes the key legal rules and explains how the relevant legal principles are applied in practice. Reference is made to relevant statutory provisions and case law, while contributors also furnish practical observations which add flesh to the bare bones of the formal legal structures in question.