Ghanaian Environmental Law: International and National Perspectives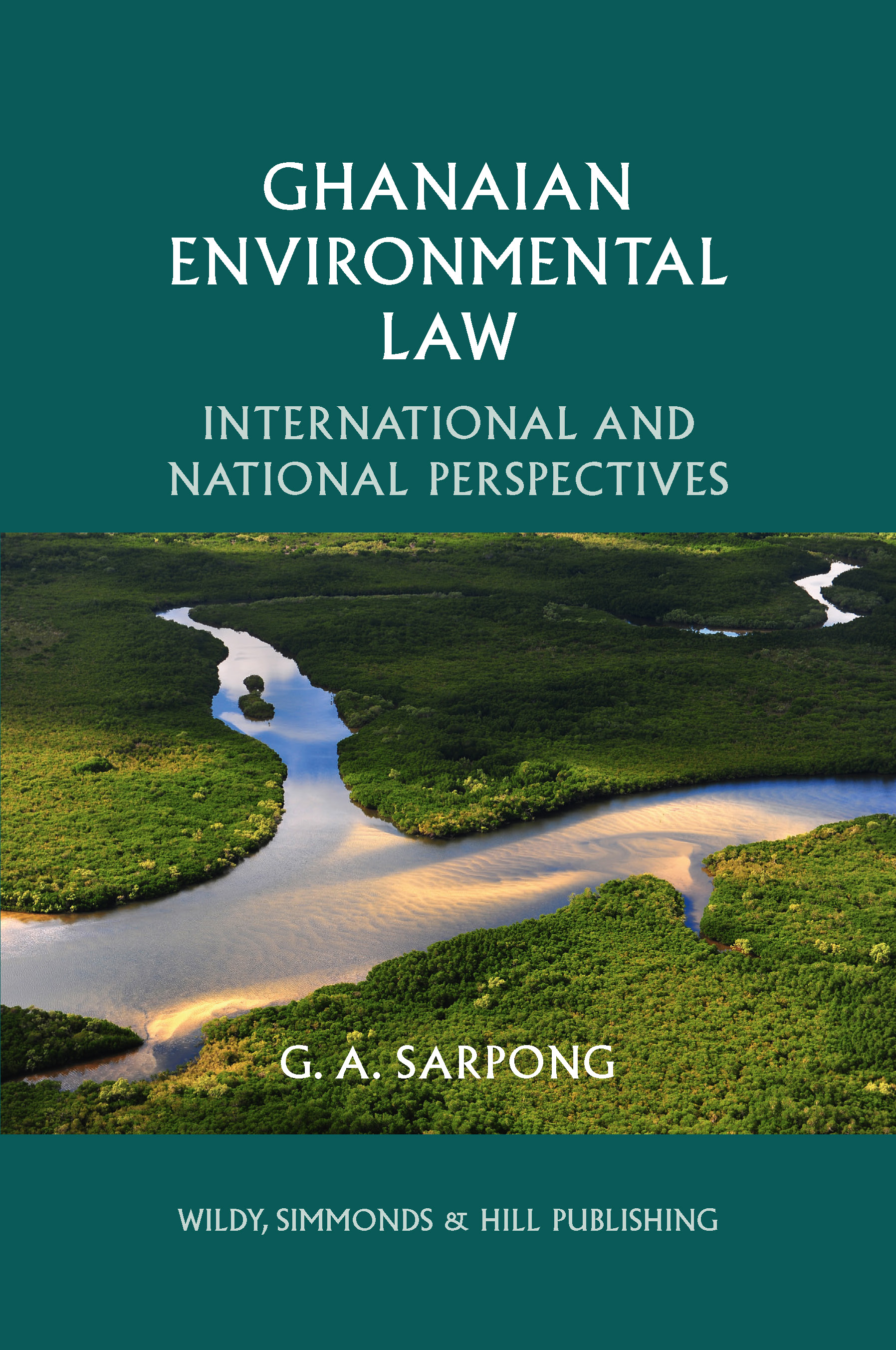 ISBN13: 9780854902507
Published: April 2018
Publisher: Wildy, Simmonds and Hill Publishing
Country of Publication: UK
Format: Paperback
Price: £65.00

As a subject, Ghanaian Environmental Law has been influenced by Ghana's participation in several treaty arrangements aimed at addressing contemporary international challenges such as climate change, marine pollution and conservation of biodiversity.
The approach adopted in this book is to ascertain the extent to which Ghanaian environmental jurisprudence has been influenced by Ghana's participation in the various fora or treaty arrangements on the subject. In that regard, using examples from the marine environment, wetlands and biotechnology, an attempt is made to provide an insight into Ghanaian implementation of treaty norms and draws lessons for legislators and policymakers.
Ghanaian Environmental Law: International and National Perspectives has been structured to deal with basic doctrinal issues such as the nature, sources and development of Environmental Law; as well as other core aspects of the subject such as environmental justice. The role of regulatory bodies in environmental management and protection and the regulatory frameworks for the conservation, management and utilisation of natural resources are also discussed.
George Agyemang Sarpong is the Managing Partner of G. A Sarpong & Co., Legal Practitioners and Consultants, Accra. A retired military officer and a former Director of the Ghana School of Law, he is an alumnus of the Universities of Ghana, British Columbia and London (SOAS). He has published widely on environmental and public international Laws.