The Legal Status of the Canal Istanbul in International Law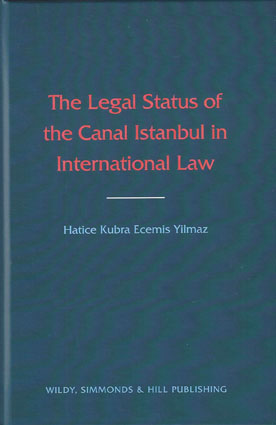 ISBN13: 9780854902569
Published: June 2018
Publisher: Wildy, Simmonds and Hill Publishing
Country of Publication: UK
Format: Hardcover
Price: £65.00

Canals are fascinating, whether domestic or international. Gouged into the firmament at great expense of capital and human labour, international canals transform the transit route of the oceans, linking that which nature did not.
The Suez, Panama, and Kiel canals are likewise exercises in human imagination that confounded the sceptics of the day about what might be accomplished and what was deemed to be impossible.
Although each international canal is unique in so many ways, common principles at a certain level of generality have emerged in fashioning their respective legal regimes. The challenge is whether the major three international canals will be joined by a fourth.
The Black Sea and the Mediterranean Sea are actually joined by nature in the personage of the Turkish Straits, recognized for centuries to be a key "chokepoint" in the arteries of maritime commerce. So heavy has maritime traffic become in the Straits than an alternative, or parallel, artificial route has been considered desirable since at least the sixteenth century. Half a millennium later plans are advanced to undertake and complete the construction of what is today known as the "Istanbul Canal".
Dr. Ecemis Yilmaz has produced what is believed to be the first analysis in any language of the potential implications of the Istanbul Canal for the convention regime of the Turkish Straits. She considers the history of the Straits regime, relevant aspects of the Suez and Panama canal regimes, and the sundry scenarios that may arise out of a reconsideration of the Montreux Convention provisions.
Her book is intended to encourage discussion of the alternatives, and for the non-Turkish specialist will be all the more attractive and informative for its extensive use of Turkish doctrinal writings and Turkish State practice.