The International Investment Policy of the Intergovernmental Authority on Development: The Republic of Uganda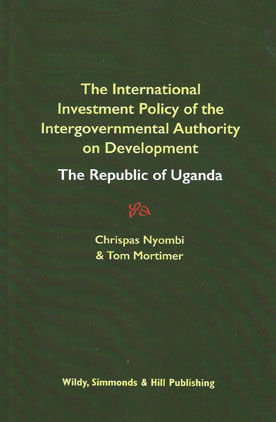 ISBN13: 9780854902781
Published: July 2019
Publisher: Wildy, Simmonds and Hill Publishing
Country of Publication: UK
Format: Paperback
Price: £19.95

Traditionally African states have played a very active and influential position in both the design and development of international investment law.
This book reviews the types of Bilateral Investment Treaties concluded by the Intergovernmental Authority on Development (IGAD) Member States, using Uganda as a case study, with the objective of establishing the investment treaty practice of African states.
In doing so the text sets out to examine whether African treaty practice conforms or differs from general investment law. While reviewing this practice, the text also explores the extent to which the emerging investment treaty practice interferes or restrains legitimate policy making by African states.