War Pensions and Armed Forces Compensation: Law and Practice 2nd ed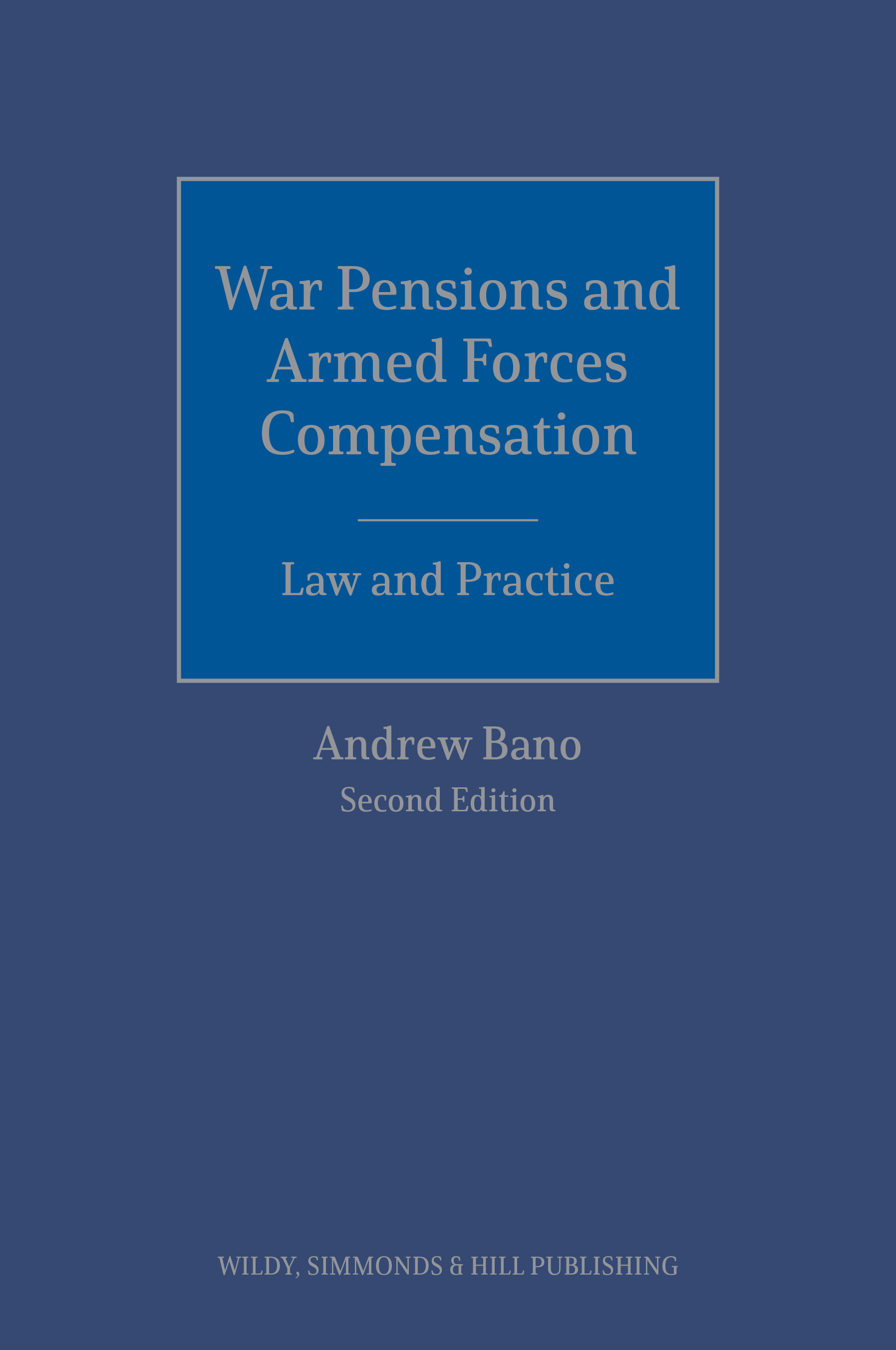 ISBN13: 9780854902897
To be Published: July 2021
Publisher: Wildy, Simmonds and Hill Publishing
Country of Publication: UK
Format: Hardback
Price: £95.00

War Pensions and Armed Forces Compensation: Law and Practice is an authoritative and comprehensive analysis of the legal principles underlying entitlement to compensation for those injured or killed in the service of their country. It is designed also to be a practical and accessible guide for all those concerned in bringing and dealing with war pensions and armed forces compensation claims and appeals.
This book is written by an acknowledged expert in the field and provides an indispensable reference work covering all aspects of war pensions and armed forces compensation law and practice. The book traces the history of both schemes and provides a detailed commentary on the provisions of the Service Pensions Order 2006 and of the Armed Forces Compensation Scheme 2011, as interpreted by the nominated judges and by the judges of the Upper Tribunal and the appellate courts. The book covers the procedure for making a claim, bringing an appeal, and practice and procedure before the First-tier Tribunal (in England and Wales), the Pensions Appeal Tribunals (in Scotland and Northern Ireland), and the Upper Tribunal.
Decisions of the Upper Tribunal reported since the publication of the first edition in 2016 have considered a number of important aspects of both the war pensions and armed forces compensation schemes, including when benefit is 'payable' under the war pensions scheme and the meaning of 'downgraded', 'hazardous environment' and injury 'caused' and 'made worse' by service in the 2011 scheme.
The 2016 quinquennial review of the 2011 Scheme resulted in changes to the tariff awards, including a new descriptor for unemployability resulting from mental illness, and there have been substantial alterations to the scheme resulting from changes to the law on civil partnership with regard to opposite sex couples.