Saggerson on Travel Law and Litigation 7th ed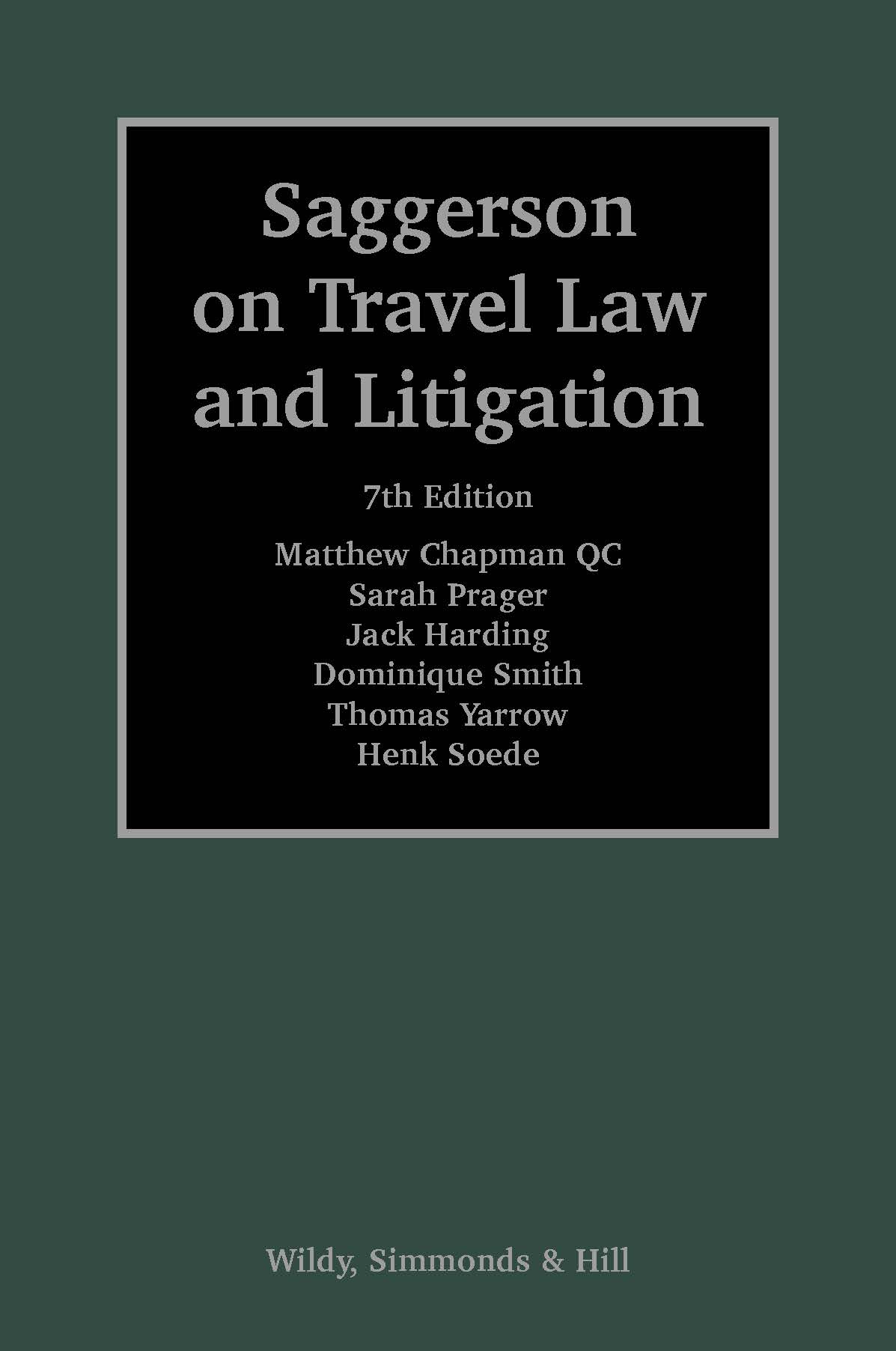 ISBN13: 9780854902934
Published: July 2022
Publisher: Wildy, Simmonds and Hill Publishing
Country of Publication: Uk
Format: Hardback
Price: £145.00

Saggerson on Travel Law and Litigation is an indispensable reference for the travel lawyer on all topics of relevance. Written by leading practitioners at the London travel law set, 1 Chancery Lane, the seventh edition has been extensively revised and updated, providing comprehensive coverage of important developments since the publication of the sixth edition such as:
• the ongoing impact of Brexit on all aspects of travel litigation, with a particular focus on applicable law and jurisdiction, including service
• the Package Travel and Linked Travel Arrangements Regulations 2018
• the impact of the Covid 19 pandemic on the travel industry, including the rights of consumers to claim refunds or reimbursements of flights and holidays cancelled or delayed in response to international travel restrictions and lockdowns
• recent case law on 'accidents' within the meaning of article 17(1) of the Montreal Convention.
Recently quoted in the Admiralty Court and in the Court of Justice (EU), the new edition of this authoritative text will be of interest to all those who deal with claims that have a cross-border element.
ABOUT THE AUTHORS
Matthew Chapman QC, Sarah Prager, Jack Harding, Dominique Smith, Thomas Yarrow, and Henk Soede are barristers at 1 Chancery Lane, London where they handle the full range of travel-related litigation.
READERSHIP
Barristers, solicitors, legal executives and paralegals in private practice (in-house legal teams (travel agents, tour operators and air carriers), tour operators, travel agents, travel insurers and claims recovery teams and judges in the County Court.