Hutton on Estate Planning: Practical Solutions to Today's Problems 6th ed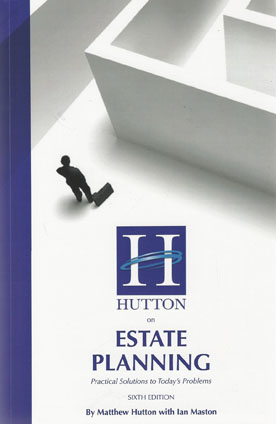 ISBN13: 9780955954559
Published: January 2014
Publisher: Hutton
Country of Publication: UK
Format: Paperback
Price: Out of print

This Book will tell you:-
What everyone concerned about the prospective burden of IHT should now be doing on a regular basis in terms of 'basics'.
How to deal tax-efficiently with existing trusts and how to establish new protected structures within the family financial plan.
What sensible options are available for lifetime planning with the family home.
How the business proprietor should be thinking of passing on the family business.
Tax planning for the farmer, including the vexed question of the farmhouse.
What to do with chattels, investments, insurances and pensions.
How to bring the spouse, civil partner (or partner) and the children into the picture - or not, as the case may be.
The tax implications of leaving and coming to the UK.
Tax-efficient Wills and post-death planning.
How to keep on the right side of Her Majesty's Revenue & Customs.