Court of Protection Made Clear: A User's Guide from Start to Finish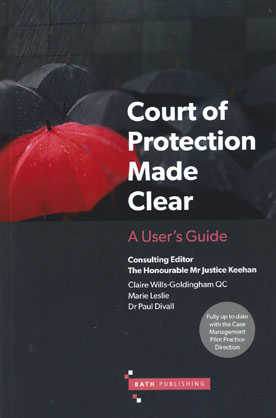 ISBN13: 9780956777461
Published: August 2016
Publisher: Bath Publishing
Country of Publication: UK
Format: Paperback
Price: £24.95

Plain English guidance for non-professionals involved in Court of Protection proceedings.
The Court of Protection Made Clear: A User's Guide aims to help anyone caught up in dealing with Court of Protection. It is aimed specifically at the non-lawyer.
It will demystify the law, language and procedure so that those helping relatives, social workers specialising in elderly services and care home managers can be better informed and prepared for what is involved.
It is also a perfect introduction for professionals such as accountants and financial advisers involved as trustees or in court as experts.
Fully up to date with the Case Management Pilot Practice Direction.