Essentials of WTO Law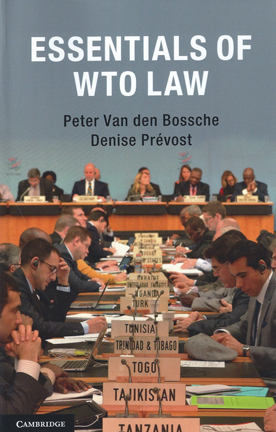 ISBN13: 9781107638938
Published: April 2016
Publisher: Cambridge University Press
Country of Publication: UK
Format: Paperback
Price: £10.00
(Second Hand)

At a time when developments in WTO law have made this field increasingly complex, this concise and non-technical introduction provides a timely and carefully considered overview of the substantive rules and institutional arrangements of the WTO.
A variety of text features enables a rich understanding of the law: illustrative examples clarify important issues of the law and demonstrate the law's practical application; boxed summaries of key rulings in WTO case law highlight the interpretation of the relevant provisions and lead readers to a deep understanding of the meaning and application of legal rules; and recommendations for further reading allow readers to engage with current debates.
Online resources include links to useful sources of information for work and research within the field. Co-written by a leading authority in the field, this is essential reading for anyone who wants to get to grips with this fascinating yet challenging field of law.