Constitutional Triumphs, Constitutional Disappointments: A Critical Assessment of the 1996 South African Constitution's Influence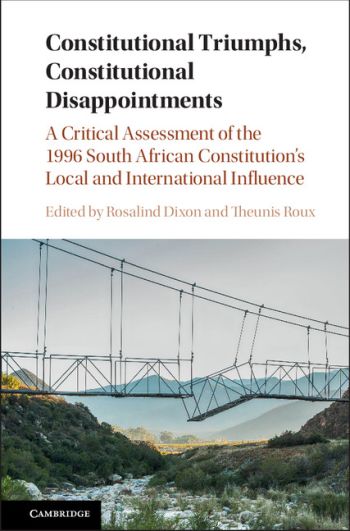 ISBN13: 9781108415330
Published: April 2018
Publisher: Cambridge University Press
Country of Publication: UK
Format: Hardback
Price: £88.99

Despatched in 2 to 4 days.
The 1996 South African Constitution was promulgated on 18th December 1996 and came into effect on 4th February 1997. Its aspirational provisions promised to transform South Africa's economy and society along non-racial and egalitarian lines. Following the twentieth anniversary of its enactment, this book, co-edited by Rosalind Dixon and Theunis Roux, examines the triumphs and disappointments of the Constitution.
It explains the arguments in favor of the Constitution being replaced with a more authentically African document, untainted by the necessity to compromise with ruling interests predominant at the end of apartheid. Others believe it remains a landmark attempt to create a society based on social, economic, and political rights for all citizens, and that its true implementation has yet to be achieved.
This volume considers whether the problems South Africa now faces are of constitutional design or implementation, and analyses the Constitution's external influence on constitutionalism in other parts of the world.