Selection and Decision in Judicial Process Around the World: Empirical Inquires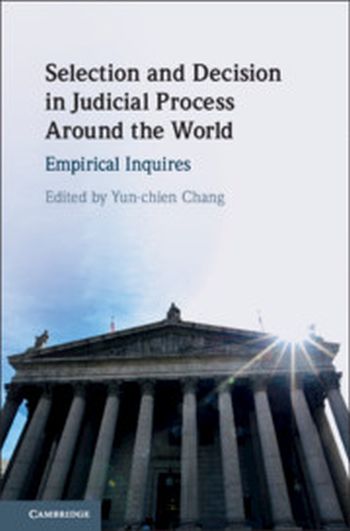 ISBN13: 9781108474870
Published: December 2019
Publisher: Cambridge University Press
Country of Publication: UK
Format: Hardback
Price: £85.00

Despatched in 6 to 8 days.
This book empirically explores whether and under what conditions the judicial process is efficient. Three specific issues are addressed: first, disputants self-select into litigation. Do they tend to bring cases with merit? Second, filed cases differ in their social import. Do courts select more important cases to devote more resource to? Third, courts establish precedents, affect resource allocation in the cases at hand, and influence future behaviours of transacting parties.
Do courts, like Judge Posner asserts, tend to make decisions that enhance allocative efficiency and reduce transaction costs? Positive answers to the above questions attest to the efficiency of the judicial process. What drive efficient or inefficient outcomes are the selections and decisions by litigants, litigators, and judges. Their earlier selections and decisions affect later ones. Eleven chapters in this book, authored by leading empirical legal scholars in the world, deal with these issues in the US, Europe, and Asia.