A Theory of Legal Obligation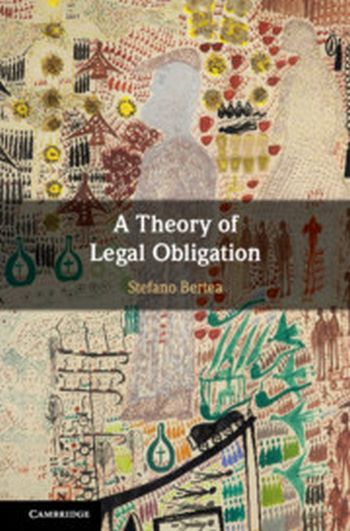 ISBN13: 9781108475105
Published: December 2020
Publisher: Cambridge University Press
Country of Publication: UK
Format: Hardback
Price: £95.00

The focus of this monograph lies in the construction of a theory of legal obligation, understanding it as a discrete notion with its own defining traits.
In this work, Bertea specifically addresses the question: how should legal obligation be distinctively conceptualized? The conceptualization of legal obligation he defends in this work gradually emerges from a critical assessment of the theories of legal obligation that have been most influential in the contemporary legal-theoretical debate.
Building on such critical analysis, Bertea's study purports to offer a novel and unconventional conceptualization of legal obligation, which is characterized as a law-engendered intersubjective reason for carrying out certain courses of conduct.