Core Concepts in Criminal Law and Criminal Justice, Volume 1, Criminal Law: Anglo-German Dialogues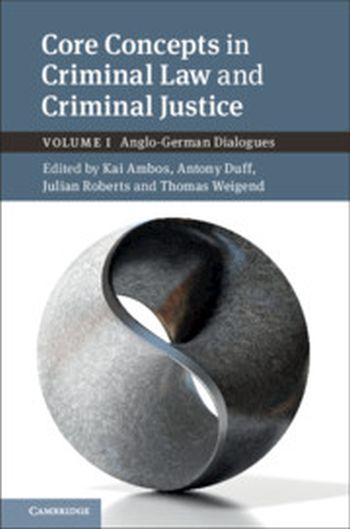 ISBN13: 9781108483391
Published: January 2020
Publisher: Cambridge University Press
Country of Publication: UK
Format: Hardback
Price: £110.00

Despatched in 6 to 8 days.
Attempts at trans-jurisdictional debate and agreement are often beset by mutual misunderstanding. Professionals and academics engaged in comparative criminal law sometimes use the same terms with different meanings or different terms which mean the same thing. Although English is the new lingua franca in international and comparative criminal law, there are many ambiguities and uncertainties with regard to foundational criminal law and criminal justice concepts. However, there exists greater similarities among diverse systems of criminal law and justice than is commonly realised.
This book explores the foundational principles and concepts that underpin the different domestic systems. It focuses on the Germanic and several principal Anglo-American jurisdictions, which are employed as examples of the wider common law-civil law divide.
Compares Anglo-American with German concepts, doctrines, principles and structures
Chapters are conceptual, transparent and explicit as to their methodology and research questions, including factual scenarios to illustrate the concepts being discussed
All contributors are distinguished scholars with international reputations, from a diversity of backgrounds with either a more theoretical/normative or a more empirical focus