States of Play: The Politics of the International Criminal Court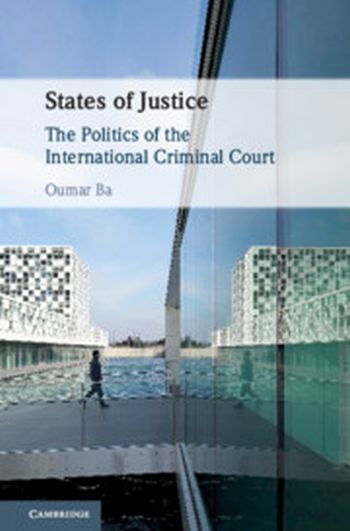 ISBN13: 9781108488778
Published: July 2020
Publisher: Cambridge University Press
Country of Publication: UK
Format: Hardback
Price: £85.00

Despatched in 6 to 8 days.
This book theorizes the ways in which states that are presumed to be weaker in the international system use the International Criminal Court (ICC) to advance their security and political interests. Ultimately, it contends that African states have managed to instrumentally and strategically use the international justice system to their advantage, a theoretical framework that challenges the "justice cascade" argument. The empirical work of this study focuses on four major themes around the intersection of power, states' interests, and the global governance of atrocity crimes: firstly, the strategic use of self-referrals to the ICC, secondly, complementarity between national and the international justice system, thirdly, the limits of state cooperation with international courts, and finally the use of international courts in domestic political conflicts.
This book is valuable to students, scholars, and researchers who are interested in international relations, international criminal justice, peace and conflict studies, human rights, and African politics.
Theorizes how states strategically use the ICC in pursuit of their interests and highlights the agency of African states in their relationship with the Court
Argues that the international justice system is one that caters primarily to the needs and interests of states
Written in a clear, concise, and accessible language and uses multidisciplinary insights at the intersection of international relations, international law, and African politics