Modes of Liability in International Criminal Law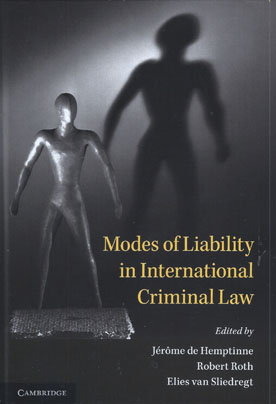 ISBN13: 9781108492171
Published: July 2019
Publisher: Cambridge University Press
Country of Publication: UK
Format: Hardback
Price: £125.00

Presently, many of the greatest debates and controversies in international criminal law concern modes of liability for international crimes. The state of the law is unclear, to the detriment of accountability for major crimes and of the uniformity of international criminal law.
The present book aims at clarifying the state of the law and provides a thorough analysis of the jurisprudence of international courts and tribunals, as well of the debates and the questions these debates have left open. Renowned international criminal law scholars analyze in discrete chapters the modes of liability one by one; for each mode they identify the main trends in the jurisprudence and the main points of controversy.
An introduction addresses the cross-cutting issues, and a conclusion anticipates possible evolutions we may see in the future. The research on which this book is based was undertaken with the Geneva Academy.