Theatre and Law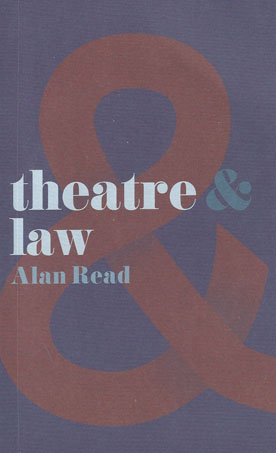 ISBN13: 9781137469557
Published: November 2015
Publisher: Palgrave Macmillan
Country of Publication: UK
Format: Paperback, pocketbook (90 Pages)
Price: £6.99

Despatched in 3 to 5 days.
Actors and lawyers since the time of Plato have always played roles, but what difference does it make that theatre and law share performance.
Critical and comprehensive, Theatre and Law offers an illuminating interrogation of the complex relations between legal process and theatrical performance.
In outlining ten key principles of performance within law and analysing legal practices and judgements, Alan Read establishes how law is both inscribed within features of everyday life and human identity and an essentially performative mode of practice.
Conversely, by drawing on internationally celebrated theatre productions, canonical theatrical works such as The Caucasian Chalk Circle and the work of contemporary artists including Carey Young and ShiberHur, Read shows how theatre interacts with crucial issues and consequences of law. Actors might have long mimicked advocates, but what if lawyers have always been influenced by performance artists?