Fostering Accessible Technology through Regulation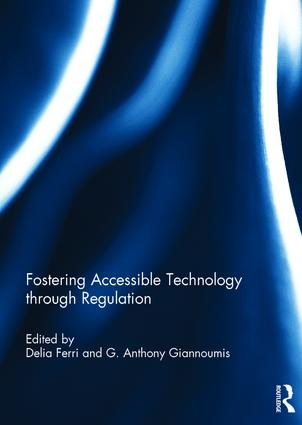 ISBN13: 9781138216532
Published: November 2016
Publisher: Routledge
Country of Publication: UK
Format: Hardback
Price: £120.00

Technology has attracted an increasing level of attention within studies of disability and disability rights. Many researchers and advocates have maintained skepticism towards technology out of the fear that technology becomes another way to 'fix' impairments. These skeptical views, however, contrast with a more positive approach towards the role that technology can play in eliminating barriers to social participation.
Legal scholarship has started to focus on accessibility and accessible technology and in conjunction with the recently adopted United Nations Convention on the Rights of Persons with Disabilities has put a great emphasis on accessibility, highlighting the role that accessible technology plays in the promotion and protection of the rights of people with disabilities. Against this background, this book gathers together different contributions that focus on enhancing the production, marketing and use of accessible technology. Building upon previous academic studies and in light of the UNCRPD, accessible technology is considered a tool to increase autonomy and participation. Overall, this book attempts to show, through a multifaceted and inter-disciplinary analysis, that different regulatory approaches might enhance accessible technology and its availability.
This title was previously published as a special issue of the International Review of Law, Computers & Technology.