Linguistics and Law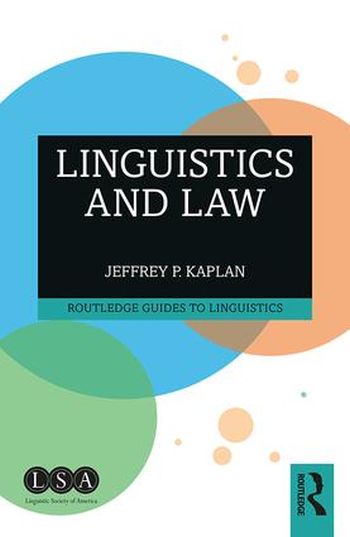 ISBN13: 9781138326156
Published: September 2019
Publisher: Routledge
Country of Publication: UK
Format: Paperback
Price: £22.99

Linguistics and Law offers a clear and concise introduction to making sense of the law through linguistics. Drawing on lexical semantics, syntax, and pragmatics to interpret both written and spoken laws, this book:
addresses how to interpret legal documents such as contracts, statutes, constitutional provisions and trademarks;
provides thorough analyses of spoken 'language crimes' including solicitation, threats and conspiracy as well as talk between police and criminal suspects, with special attention to the Miranda warning;
tackles the question of whether there is a 'language' of the law;
draws on real-life case studies to aid understanding and includes a list of annotated list of further reading at the end of each chapter.
Written in an approachable, conversational style and aimed at undergraduate students with little or no prior knowledge of linguistics or law, this book is essential reading for those approaching this topic for the first time.