The Routledge Handbook of European Security Law and Policy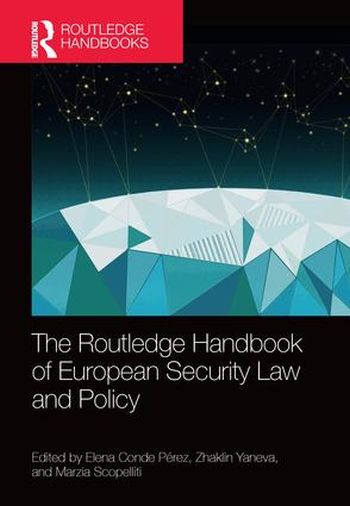 ISBN13: 9781138609990
To be Published: November 2019
Publisher: Routledge
Country of Publication: UK
Format: Hardback
Price: £175.00

The Handbook of European Security Law and Policy offers a holistic discussion of the contemporary challenges to the security of the European Union and emphasizes the complexity of dealing with these through legislation and policy.
Considering security from a human perspective, the book opens with a general introduction to the key issues in European Security Law and Policy before delving into three main areas. Institutions, policies and mechanisms used by Security, Defence Policy and Internal Affairs form the conceptual framework of the book; at the same time, an extensive analysis of the risks and challenges facing the EU, including threats to human rights and sustainability, as well as the European Union's legal and political response to these challenges, is provided.
This Handbook is essential reading for scholars and students of European law, security law, EU law and interdisciplinary legal and political studies.