Humanitarian Protection: Principles, Law and Practice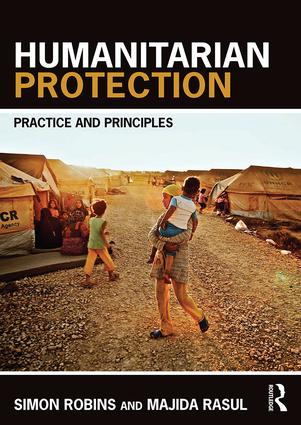 ISBN13: 9781138787490
To be Published: October 2021
Publisher: Routledge
Country of Publication: UK
Format: Paperback
Price: £28.99

This volume takes a humanitarian perspective to protection in conflicts and seeks to introduce the what and the how of doing protection work, and the impact of the new humanitarian politics on its practice.
Humanitarian protection lies at the heart of the new prominence of humanitarian action: 'protection of civilians' is now used by different actors to mean both the traditional use of international law to ensure persons are protected, and military intervention to protect civilians from their own state. Literature around the 'new humanitarianism' and the 'Responsibility to Protect' (R2P) has abounded as the political use of protection narratives has driven interventions in a number of states, and with a range of outcomes. The work of humanitarian protection has largely continued, in conflict, natural disaster and complex emergencies, with humanitarians risking their lives to ensure the rights and dignity of the vulnerable. Such work has however inspired almost no literature, academic or otherwise. Even as becoming a humanitarian worker has become a career path facilitated by a plethora of graduate courses, there is a dearth of sources of information, informed by both theory and practice, that can navigate the new politics of humanitarian action.
This textbook can be used on courses that focus on preparing humanitarian and human rights professionals, and also aims to also be a source to which field workers can turn for a theoretical perspective and overview of practice relevant to their own work. It emphasises humanitarian protection over assistance because developments that have seen human rights based approaches politicise traditional neutral and impartial perspectives are most salient in this arena. It surveys bodies of international law that form the normative basis of humanitarian action but aims not to be legal text, rather using law to set the frame for the practice of protection work. In the spirit of practical relevance it discusses in detail the modalities of protection work, and engages with the very concrete impacts that the political instrumentalisation of humanitarianism has had on humanitarians. The book also discusses how the violations that protection work seeks to prevent have become the focus of a global justice project towards which humanitarians, always witnesses to atrocity, must take a position. It concludes with a critical discussion of the impact on protection work of the new military humanitarianism and R2P.
This book will be of much interest to students of humanitarian protection/assistance, the Responsibility to Protect, peace and confict studies, development studies, human rights and security studies, as well as practitioners in the field.