Media Law Through Science Fiction: Do Androids Dream of Electric Free Speech?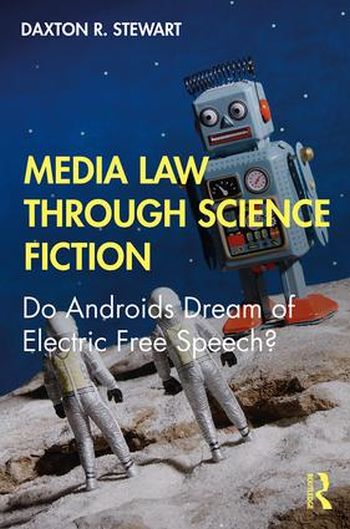 ISBN13: 9781138949331
Published: August 2019
Publisher: Routledge
Country of Publication: UK
Format: Paperback
Price: £29.99

Despatched in 4 to 6 days.
Attorney and legal scholar Daxton Stewart examines the intersection ofmedia law and science fiction, exploring the past, present, and future of communication technology and policy debates.
Science fiction offers a vast array of possibilities anticipating future communication technologies and their implications on human affairs. In this book, Stewart looks at potential legal challenges presented by plausible communication technologies that may arise 20 or 50 or 100 years from today. Performing what he calls "speculative legal research," Stewart identifies the kinds of topics we should be talking about relating to speech, privacy, surveillance, and more, and considers the debates that would be likely to arise if such technologies become a reality. Featuring interviews with prominent science fiction authors and legal scholars, and an introduction by Malka Older, this book considers the speculative solutions of science fiction and their implications in law and policy scholarship. Chapters feature specific literary examples to examine how cultural awareness and policy creation are informed by fictional technology, future societies, and legal disputes.
Looking forward, beyond traditional legal research and scholarship to the possible and even very likely future of communication technology, this fascinating work of speculative legal research will give students and scholars of media law, science fiction, and technology much to discuss and debate.