Pharmaceuticals, Biotechnology and the Law 3rd ed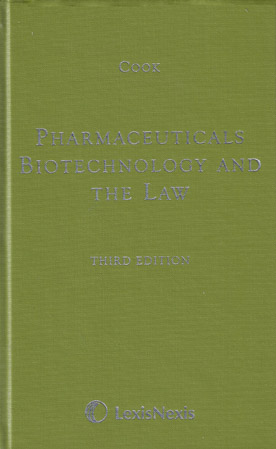 ISBN13: 9781405781664
Published: July 2016
Publisher: LexisNexis Butterworths
Country of Publication: UK
Format: Hardback
Price: £388.99

Pharmaceuticals Biotechnology and the Law is the definitive guide to the law in Europe relating to pharmaceuticals, biotechnology and their related areas such as medical devices.
Written by one of the country's leading patent and regulatory lawyers (Trevor Cook, Bird & Bird), this is the only text which comprehensively covers the wide variety of legal and regulatory issues which surround these industry sectors.
The new edition examines the background to, and the impact of, the law affecting this area. The text is primarily written from the perspective of European Community law, although in those relatively few areas where this is not harmonised it is written from the perspective of English law.