Human Rights & Civil Liberties 2nd ed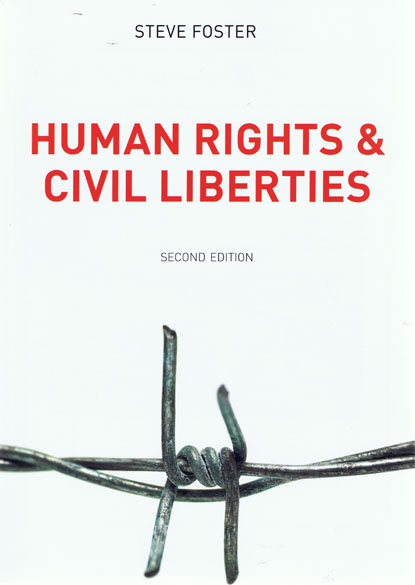 ISBN13: 9781405824729
Published: September 2008
Publisher: Pearson Education Ltd
Country of Publication: UK
Format: Paperback
Price: Out of print

This new edition of Human Rights and Civil Liberties is an accessible, modern and engaging account of the law of civil liberties and human rights for the undergraduate law student. The text will enable students to appreciate the balancing of human rights with other rights and interests, and to consider the impact and influence of both the Human Rights Act 1998 and the European Convention on Human Rights.
New to this edition:-
substantially revised to include wider areas of civil liberties to match the needs of most undergraduate courses.
includes new chapters on the right to life, freedom from torture, liberty of the person, the right to a fair trial, freedom of religion and freedom from discrimination.
Consideration of the impact of recent case law throughout the book such as A v Home Secretary (No 2) (Admissibility of torture evidence), R (Begum) v Denbigh High School (The right to wear religious dress), Von Hannover v Germany (Press freedom and the right to privacy), and MB v Home Secretary (Judicial supervision of terrorist control orders).