Dignity, Mental Health and Human Rights: Coercion and the Law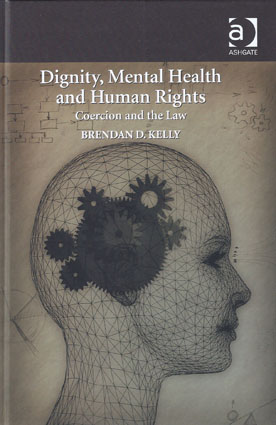 ISBN13: 9781472450326
Published: August 2015
Publisher: Routledge
Country of Publication: UK
Format: Hardback
Price: £95.00

Despatched in 3 to 5 days.
This book explores the human rights consequences of recent and ongoing revisions of mental health legislation in England and Ireland.
Presenting a critical discussion of the World Health Organization's 'Checklist on Mental Health Legislation' from its Resource Book on Mental Health, Human Rights and Legislation, the author uses this checklist as a frame-work for analysis to examine the extent to which mental health legislation complies with the WHO human rights standards.
The author also examines recent case-law from the European Court of Human Rights, and looks in depth at the implications of the United Nations Convention on the Rights of Persons with Disabilities for mental health law in England and Ireland.
Focusing on dignity, human rights and mental health law, the work sets out to determine to what extent, if any, human rights concerns have influenced recent revisions of mental health legislation, and to what extent recent developments in mental health law have assisted in protecting and promoting the human rights of the mentally ill. The author seeks to articulate better, clearer and more connected ways to protect and promote the rights of the mentally ill though both law and policy.