Sharia in the Russian Empire: The Reach and Limits of Islamic Law in Central Eurasia, 1550-1900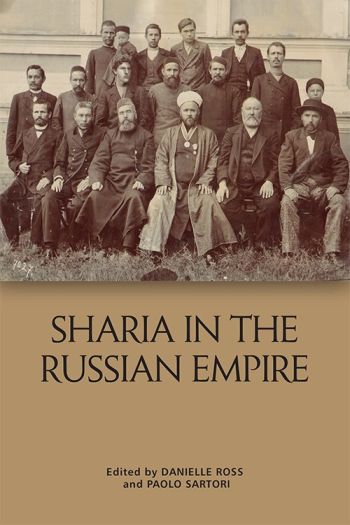 ISBN13: 9781474444293
Published: January 2020
Publisher: Edinburgh University Press
Country of Publication: Scotland
Format: Hardback
Price: £90.00

Despatched in 8 to 10 days.
Studies the formulation, transmission and application of Islamic law under Russian colonial rule
Presents the theory and application of Islamic law in the Volga-Ural region, the Kazakh Steppe, the north
Caucasus and Central Asia from the 1550s to 1917
Draws comparisons between Islamic law in Russia and elsewhere in the colonial world
Based upon important, but largely unstudied print and manuscript sources in Arabic, Persian and the Turkic languages
Brings together the work of an international collective of scholars of Islam in Russia
This book looks at how Islamic law was practiced in Russia from the conquest of the empire's first Muslim territories in the mid-1500s to the Russian Revolution of 1917, when the empire's Muslim population had exceeded 20 million. It focuses on the training of Russian Muslim jurists, the debates over legal authority within Muslim communities and the relationship between Islamic law and 'customary' law. Based upon difficult to access sources written in a variety of languages (Arabic, Chaghatay, Kazakh, Persian, Tatar), it offers scholars of Russian history, Islamic history and colonial history an account of Islamic law in Russia of the same quality and detail as the scholarship currently available on Islam in the British and French colonial empires.