Rousseau's Constitutionalism: Austerity and Republican Freedom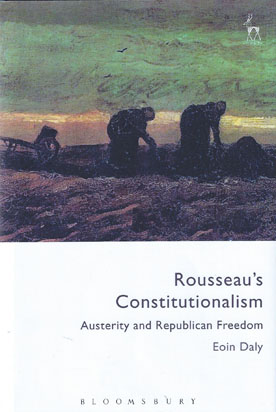 ISBN13: 9781509903474
Published: June 2017
Publisher: Hart Publishing
Country of Publication: UK
Format: Hardback
Price: £55.00

Despatched in 6 to 8 days.
Drawing on Rousseau's constitutional designs for Corsica and Poland, this book makes the novel argument that Rousseau's constitutionalism is characterised chiefly by its socially directive character.
His draft constitutions are not aimed, primarily, at coordinating and containing state power so as to protect negative liberties, in the familiar liberal-democratic sense. Instead, they are aimed at fostering the social conditions in which a fuller sense of freedom - understood broadly as non-domination - can be realised across all social domains.
And in turn, since Rousseau views domination as being deeply embedded in complex social practices, his constitutionalism is aimed at fostering a radical austerity - social, economic and cultural - as its foil. In locating Rousseau's constitutional recommendations in his social and political theory of servitude and domination, this book will challenge the predominant focus and orientation of contemporary republican theory.
Leading republican theorists have drawn on the historical republican canon to articulate a model of constitutionalism which is, on the whole, "liberal" in focus and orientation.
This book will argue that the more communitarian orientation of Rousseau's constitutionalism - that is, its socially-directive focus in contrast with the state-centred liberal version - stems from a sophisticated and compelling account of the sources of unfreedom in complex societies, sources which are ignored or downplayed by the neo-republican literature.
Rousseau embraces a communitarian social politics precisely because, pessimistically, he views domination as being deeply embedded in the social relations of the liberal order.