Vertical Agreements and Competition Law: A Comparative Study 2nd ed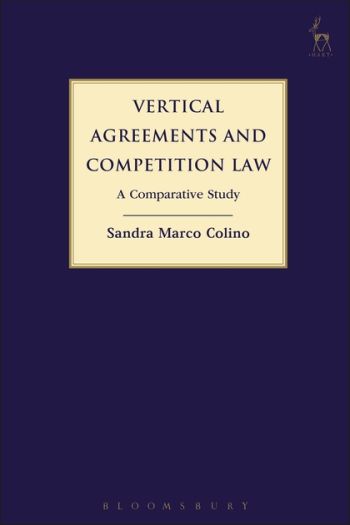 ISBN13: 9781509908813
To be Published: March 2021
Publisher: Hart Publishing NYP
Country of Publication: UK
Format: Hardback
Price: £75.00

This book explores the legal framework for vertical supply and distribution agreements under the competition law regimes of the United States (US), the European Union (EU), the People's Republic of China (PRC) and Hong Kong.
The fierce scholarly debate relating to the treatment of vertical relationships between businesses operating at different levels of production or distribution is fuelled both by ideology and by the mixed effects these restrictions may have on competition. As a consequence, it is one of the areas in which the influential Chicago and Harvard Schools disagree most vehemently. The opposed views have resulted in significant swings in the law and policy affecting these contracts in the US and the EU, two of the world's most experienced antitrust jurisdictions. In China, where competition legislation was adopted only in 2007, vertical restrictions have already attracted the attention of both public and private enforcers. It remains to be seen how the Hong Kong Competition Ordinance, in force only since 2015, will be applied to vertical agreements.
This second edition re-visits this classic dispute with the aim of providing a thorough understanding of the controversy and the merits of the solutions explored over decades of competition law enforcement in the US and the EU. It also assesses the validity of those solutions for younger antitrust regimes by focusing on China, one of the most active new jurisdictions, and Hong Kong, which is just beginning to develop. Chapter 1 considers the mixed effects of vertical agreements and the goals of competition policy. Chapter 2 highlights the influence of policy and economics in the law, and explores the prominent schools of thought which have shaped the current regulatory framework for vertical agreements. Chapter 3 assesses of the extent to which economic analysis should play a role in competition policy towards these restrictions. Chapter 4 covers the relevant enforcement and procedural issues, and Chapter 5 attempts to reconcile the development of an economic, effects-based approach with the attainment of other goals of antitrust affecting the relationship between suppliers and buyers.