Blackstone and His Critics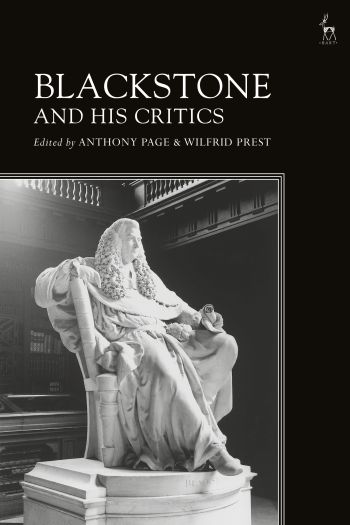 ISBN13: 9781509910458
Published: April 2018
Publisher: Hart Publishing
Country of Publication: UK
Format: Hardback
Price: £75.00

William Blackstone's Commentaries on the Laws of England (1765-69) is perhaps the most elegant and influential legal text in the history of the common law - by one estimate, Blackstone has been cited well over 10,000 times in American judicial opinions alone.
Prominent in recent reassessment of Blackstone and his works, Wilfrid Prest also convened the Adelaide symposia which have now generated two collections of essays: Blackstone and his Commentaries: Biography, Law, History (2009), and Re-Interpreting Blackstone's Commentaries: A Seminal Text in National and International Contexts (2009).
This third essay collection focuses on Blackstone's critics and detractors. Leading scholars examine the initial reception of the Commentaries in the context of debates over religion and politics in eighteenth-century Britain and Ireland.
Having shown Blackstone's volumes to be a contested work of the Enlightenment, the remaining chapters assess critical responses to Blackstone's influence on the status of women and on the teaching of law in Britain and America.
While Blackstone and his Commentaries have been widely lauded and memorialised in marble, this volume highlights the extent to which they have also attracted censure, disapproval and disparagement.