Global Constitutionalism and Its Challenges to the Westphalian Constitutional Law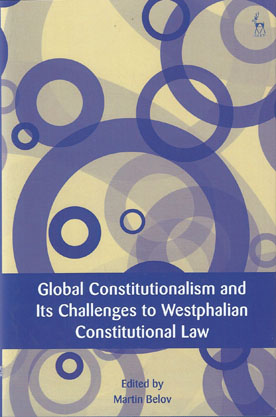 ISBN13: 9781509914883
Published: May 2018
Publisher: Hart Publishing
Country of Publication: UK
Format: Hardback
Price: £60.00

Despatched in 5 to 7 days.
Westphalian constitutionalism has shaped our understanding of politics, socio-political institutions and personal and political freedom for centuries.
It is historically based in the foundations of Western modernity, such as humanism and rationalism, and is organized around familiar principles of national sovereignty, the rule of law, the separation of powers and democracy. But since the end of the 20th century global constitutionalism has gradually emerged, challenging both the constitutional ideology and the constitutional design of Westphalian constitutional law.
This book critically assesses the structural and functional transformations in the Westphalian constitutional tradition produced by the emergence of supranational and global constitutionalism. In so doing, it evaluates the theory of global constitutionalism, its legal and socio-political limits, and important issues concerning the supranational constitutionalism of the EU.
This leads to an articulation of the constitutional theory of the emerging post-Westphalian constitutionalism, examining its development during a period of significantly increased access to and sharing of information, increased mobility and more open statehood, as well as the rise of human rights and its encounter with populism and nationalism.
It will be of great interest to scholars of constitutional law and theory, particularly those with an interest in globalization and supranationalism.