International Business Law: Emerging Fields of Regulation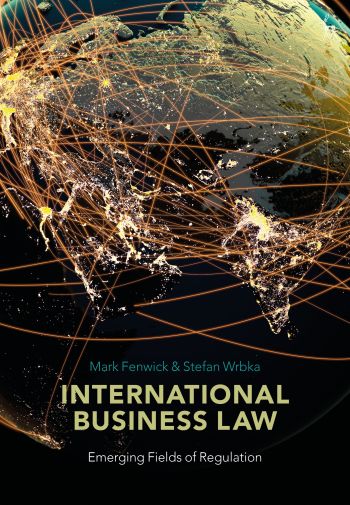 ISBN13: 9781509918058
Published: June 2018
Publisher: Hart Publishing
Country of Publication: UK
Format: Paperback
Price: £29.99

This textbook provides an accessible introduction to selected new issues in transnational law, and connects them to existing theoretical debates on transnational business regulation.
More specifically, (i) it introduces the argument about the evolving character of contemporary transnational business regulation; (ii) provides an overview of some of the main fields of law that are currently important for firms that operate across borders; and (iii) sets out an interpretive framework for making sense of disparate developments occurring across a number of jurisdictions, among which are the form of regulation and style of enforcement, issues of legal certainty, and behavioural aspects of regulation.
The selected topics are indicative of some key issues confronting businesses looking to operate across national borders, as well as policy makers seeking to introduce and enforce meaningful regulatory standards in an increasingly global society: innovation; corporate governance; consumer law; e-commerce; product liability; warranty law and obsolescence; collective redress and ADR.
This elegantly constructed, timely work offers a novel perspective on transnational business law and examines a range of legal issues that pre-occupy companies operating transnationally. This book is intended not only for graduate students looking for an introduction, overview or commentary on the contemporary state of transnational business law, but also for anyone looking for an introduction to transnational law, international business law or the regulation of innovation in global markets.