Justice: Continuity and Change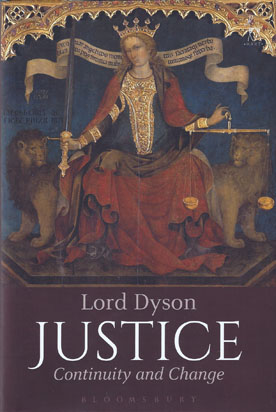 ISBN13: 9781509918805
Published: February 2018
Publisher: Hart Publishing
Country of Publication: UK
Format: Hardback
Price: £30.00

This selection of essays, speeches and personal reflections, draws on the analysis of one of the leading lawyers of a generation.
Lord Dyson as Master of the Rolls and Head of the Civil Justice System oversaw a period of reform of both law and legal process. The collection sets out those key themes of, and challenges faced during his tenure as one of the most senior lawyers in England and Wales.
Through the insightful, engaging and compelling pieces a picture emerges of a robust system of law whose core values can be plotted back to the Magna Carta but which is flexible enough to respond to current changes without fracturing.
A truly compelling exploration of continuity and change in the law by one of its key jurists.