Private Regulation and Enforcement in the EU: Finding the Right Balance from a Citizen's Perspective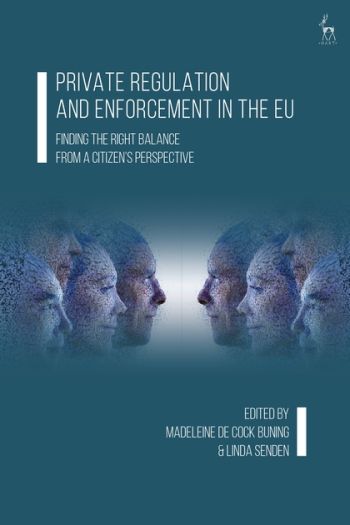 ISBN13: 9781509919529
To be Published: June 2020
Publisher: Hart Publishing
Country of Publication: UK
Format: Hardback
Price: £95.00

Globalisation and technological innovation have been fueling the need for more and more trust in private actors, such as companies or special interest groups, in regulating and enforcing significant aspects of people's daily lives: from environmental and social protection to the areas of food safety, advertisement and financial markets.
This book investigates the trust vested in private actors from the perspective of European citizens. It answers the question whether private actors live up to citizens' expectations or more should be done as to the safeguards of citizens' interests. Several cross-cutting studies explore how private regulation and enforcement is embedded in EU law.
The book offers an innovative approach to private regulation and enforcement by focusing on the specific EU context, which, unlike the national and transnational ones, has not been widely explored yet. This context merits a stand-alone analysis because of the unique normative framework of the EU, as a particular polity itself but also in relation to its Member States. With an overall analysis of the main aspects of private regulation and enforcement across different policy fields of the EU, the book therefore adds another missing tile to the mosaic of public-private governance studies.