Transparency of Stock Corporations in Europe: Rationales, Limitations and Perspectives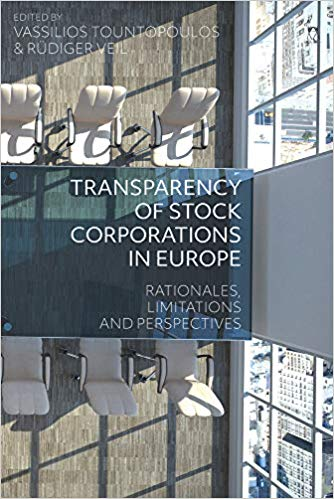 ISBN13: 9781509925520
Published: December 2019
Publisher: Hart Publishing
Country of Publication: UK
Format: Hardback
Price: £85.00

This edited collection explores transparency as a key regulatory strategy in European business law. It examines the rationales, limitations and further perspectives on transparency that have emerged in various areas of European law including corporate, capital markets and accounting, as well as other areas of law relevant for European (listed) stock corporations.
This book presents a clear and accurate picture of the recent reforms in the European transparency regime. In doing so, it endorses a multidimensional notion of transparency, highlighting the need for careful consideration and contextualisation of the transparency phenomenon. In addition, the book considers relevant enforcement mechanisms and discusses the implications of disparate enforcement concepts in European law from the perspective of both private and public law.
Written by a team of distinguished contributors, the collection offers a comprehensive analysis of the European transparency regime by discussing the fundamentals of transparency, the role disclosure has in European business law, and related enforcement questions.