Policyholder's Reasonable Expectations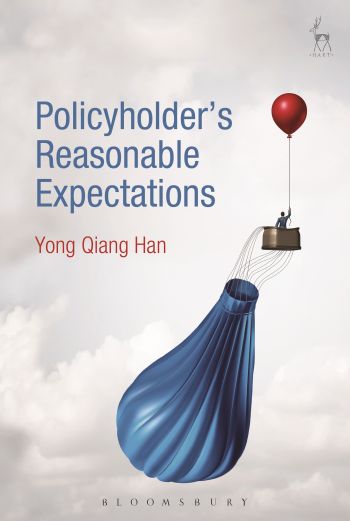 ISBN13: 9781509927890
Published: March 2019
Publisher: Hart Publishing
Country of Publication: UK
Format: Paperback (Hardback in 2016)
Price: £35.00

Despatched in 6 to 8 days.
Over the past two decades, protecting contractual parties' reasonable expectations has incrementally gained judicial acceptance in English contract law.
In contrast, however, the similar 'doctrine' of policyholder's reasonable expectations in insurance law has largely not been accepted by practising and academic lawyers. This is injurious firstly to the protection of consumer policyholders' interests in investment-linked life insurance products such as with-profits policies, and secondly to business policyholders' reasonable expectations of coverage of particular risks. This book seeks to remedy these two problems.
First, it argues that 'policyholder's reasonable expectations' in investment-linked life insurance has an actuarial basis which merits more judicial attention. Second, it argues that the cause of the second problem is the long-held misunderstanding about the legal nature of the 'doctrine'.
In this respect, this book argues that the 'doctrine' should instead be re-characterised as a 'principle' as originally intended in the US. On this basis, the book argues further that the second problem can be resolved by bringing insurance law more in line with contract law, or in other words by recognising a principle of policyholder's reasonable expectations.
To that end, lawyers should consider the purpose of the particular insurance in its context when interpreting insurance contract terms.