The Ombudsman in the Modern State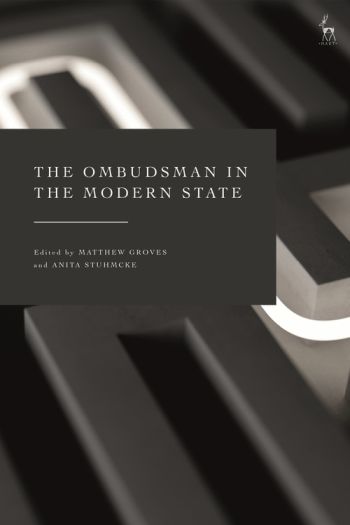 ISBN13: 9781509943241
To be Published: May 2022
Publisher: Hart Publishing
Country of Publication: UK
Format: Hardback
Price: £85.00

Ombudsmen are a global phenomenon. They are also a critical part of the public law frameworks of modern liberal democracies. This is the first edited collection to examine the place of the ombudsman in the modern state. It brings together key international scholars to discuss current and future challenges for the Ombudsman institution and the systems of government within which they operate.
The book is international in scope with authors heralding from most continents - Canada, the Netherlands, the United Kingdom, Australia, New Zealand, Hong Kong, South Africa, Germany, and Austria. This global analysis is both in-depth and expansive in its coverage of the operation of Ombudsmen across civil and common law legal systems.
The book has two key themes:
The enduring question of the location and operation of Ombudsmen within public law systems in a changing state, and
The challenges faced by Ombudsmen in contemporary governance
This collection adds to the public law scholarship by addressing a common problem faced by all avenues of public law review – the evolving nature of modern public administration.