EU Environmental Principles and Scientific Uncertainty before National Courts: The Case of the Habitats Directive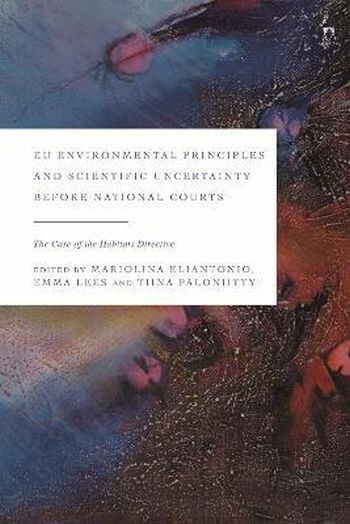 ISBN13: 9781509948192
To be Published: April 2023
Publisher: Hart Publishing
Country of Publication: UK
Format: Hardback
Price: £85.00

This comparative book explores the dynamics driving how courts across Europe and beyond understand and analyse scientific information in nature conservation. The Habitats and the Birds Directive-the core of EU nature conservation law-are usually seen as the most 'uniform' parts of EU environmental law. This book analyses the case law from 11 current and former EU Member States' courts and explores the dynamics of how, and crucially why, their understandings of scientific uncertainty on the one hand, and EU environmental principles on the other, vary.
The courts' scope and depth of review, access to scientific knowledge, and scientific literacy all influence such decisions-as does their interpretation of norms and principles. How have the courts evaluated scientific evidence, encompassing its essential uncertainties? This book answers this and many more questions pertinent to EU environmental law, comparative environmental law, administrative law, and STS studies.
Co-edited by experienced leaders in the field, and with outstanding contributors, this book is an essential guide to the dynamics of nature conservation law.