Principles of International Taxation 7th ed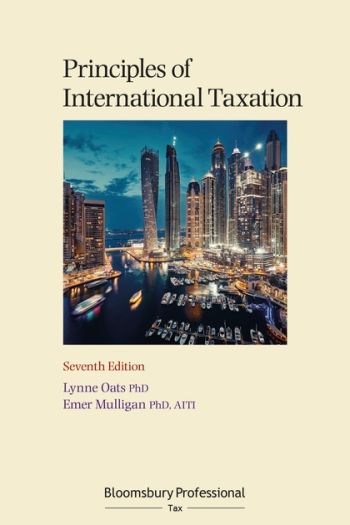 ISBN13: 9781526510396
Published: September 2019
Publisher: Bloomsbury Professional
Country of Publication: UK
Format: Paperback
Price: £120.00

The book provides a clear introduction to international taxation and presents its material in a global context, explaining policy, legal issues and planning points central to taxation issues. It uses examples and diagrams throughout to aid the reader's understanding and offers more in-depth material on many important areas of the subject.
Traditionally published every 2 years in both print and e-format, this content is a core requirement for student reading lists.
Fully updated to cover all new tax legislation and developments in light of the OECD BEPS project implementation, key areas to be included in this new edition are:
US Tax reform package: Tax Cuts and Jobs Act which came into effect on 1 January 2018. This reform is a sweeping overhaul that makes the US more competitive and creates a new and dynamic tax environment requiring businesses to rethink their structures in light of these reforms alongside BEPS measures.
Further progress on the OECD Base Erosion and Profit Shifting implementation, including:
update on implementation of BEPS recommendations including artificial avoidance of permanent establishment status and prevention of treaty abuse
implementation of transfer pricing documentation and country-by-country reporting
multilateral instrument implementation.