Tax Implications of Brexit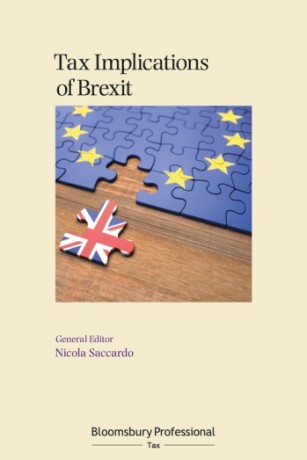 ISBN13: 9781526516800
Published: May 2021
Publisher: Bloomsbury Professional
Country of Publication: UK
Format: Paperback
Price: £170.00

Tax Implications of Brexit is an essential guide for anyone advising businesses trading in either the United Kingdom or the European Union post-Brexit.
In two parts, this title provides an in-depth analysis of the tax ramifications of Brexit in both the United Kingdom and EU Member States, helping to identify immediate and future issues that could be faced post-Brexit, and how to mitigate any risks.
Part One features two chapters on the tax implications of Brexit in the United Kingdom, as well as subject-specific chapters which deal with the impact of Brexit on VAT, custom duties and excises and State Aid legislation. Part Two is split into EU country chapters, dealing with the tax implications, in the single jurisdiction, for inbound investments from the United Kingdom, outbound investments into the United Kingdom and UK-EU cross-border reorganisations.
This book is essential reading for tax professionals advising businesses trading in the United Kingdom or in the European Union, but also tax managers of those businesses.
Tax Implications of Brexit includes contributions from Roderick Cordara QC, Julian Ghosh QC, Timothy Lyons QC, Conor Quigley QC and Kelly Stricklin-Coutinho and a plethora of highly respected tax experts across Europe.